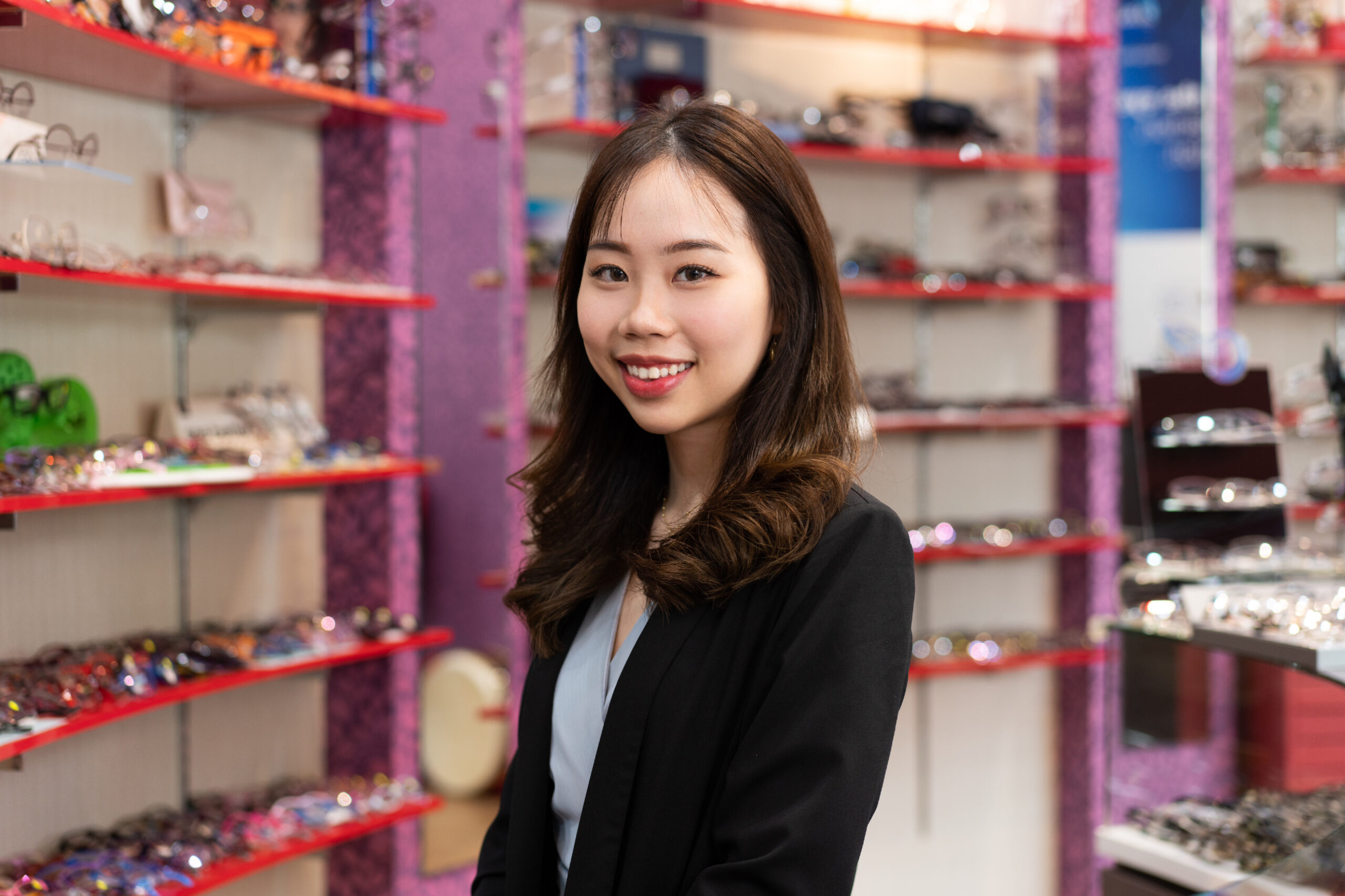 Bernice graduated with a Diploma in Optometry from Singapore Polytechnic in 2020 and joined My Eye Room as a resident Optometrist.
She is dedicated in providing the best service to the patients, and always keen in learning new skills and knowledge in Optometric practice. Her patient and soft spoken nature has won her numerous brownie points with her patients.
She enjoys her professional life in My Eye Room, and wishes to gain more experience and exposure. She continuously improve and elevate her knowledge in the field of Optometry.